Top 10 90s Movies
/
March 15th, 2017
/
There are currently 0 comments
Brought to you once again By Lewis Hanson aka Pepsi Lew – @PepsiLew22
The 90s – what a decade! Tamagotchis, flannels, Gameboys, Beanie Babies, pagers, Brit Pop, centre-partings, Ninja Turtles, Fresh Prince, The Simpsons, Grunge, Hypercolour tees, people dressed like they were more denim than man, baggy clothes, Tupac and Biggie, sweaters tied round the waist, and most importantly, some damn good cinema. Obviously in such a fantastic 10 years of film, there are far too many gems to mention in just one list, so we're bound to miss off one of your treasured 90s films, but here are 10 of our favourites.
The Big Lebowski – 1998
This 1998 flick is the quintessential example of a cult film, and His Dudeness is the leader to many achievers. A big hit here at Bearhug HQ, it's got a lotta ins, a lotta outs, a lotta what-have-yous, and you'll be referring to yourself in the third person for weeks after watching it. But yeah, well, you know, that's just, like, my opinion, man.
 *BUY NOW – THE DUDE LIMITED EDITION PRINT – FROM £45 + FREE P&P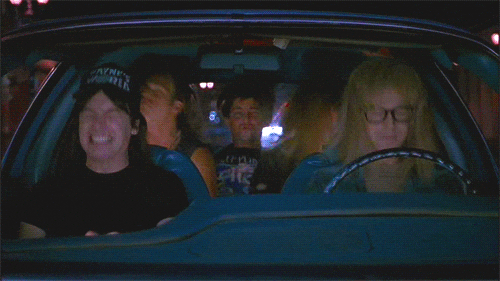 Wayne's World – 1992
If you watch Wayne's World, you'll be bombarded with the most excellent quotable lines, you'll witness more 90s references than you can handle, you'll get a little Midwestern history lesson courtesy of rock legend Alice Cooper, you'll most likely headbang along to Bohemian Rhapsody, and you'll definitely laugh throughout. Wayne's World is beyond excellent; we are not worthy.
Luke's 'foxy' Garth artwork.
Space Jam – 1996
Okay, so maybe it's not the best movie ever made, it doesn't have the greatest acting, perhaps it is a little ridiculous, and there was that weird scene where all the Looney Tunes thought they were jacked up on steroids, but hey, it does have Bill Murray playing basketball against cartoon characters for some reason – what more could you want?! Only in the 90s could a gem like this be made.
 *BUY NOW – BILL MURRAY BEAR LIMITED EDITION TEE – £23.95 + FREE P&P
The Shawshank Redemption – 1994
Heralded by many as the greatest movie ever made, but considering it was based on a book by Stephen King, and features the amazing Morgan Freeman in a standout role as Red, how could it not be?
Luke's Red artwork.
Fight Club – 1999
I know we're breaking the first two rules here, but Fight Club is too good of a film not to tell everyone about. Gritty, psychological, and innovative for its time, this 1999 film is well worth a watch.
 *BUY NOW – FIGHT CLUB LIMITED EDITION TEE – £23.95 + FREE P&P
ALSO AVAILABLE – FIGHT CLUB PRINT – A3 AND A2 – FROM £30 + FREE P&P
Toy Story – 1995
Who doesn't absolutely adore Toy Story?! Not only was it the first ever feature length film made entirely with computer animation, it was an unbelievable first effort that in many people's minds hasn't been topped since. Full of charm, humour, and appeal for every age group possible, this Pixar classic is a must watch for everyone.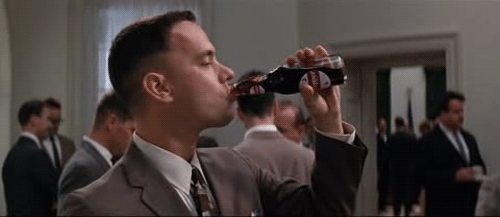 Forrest Gump – 1994
Chocolate. Jenny. Vietnam. Dr Pepper. Bubba. Shrimp. Lieutenant Dan. Running. Have a nice day. This film is perfect.
Luke's Forrest Gump artwork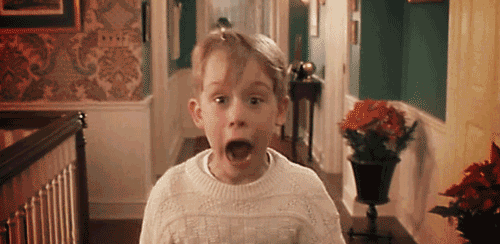 Home Alone – 1990
John Hughes' seasonal classic may just be the greatest family film ever made. It's possibly the only Christmas movie that feels okay to put on at any time on the year, but obviously we wouldn't do that, you know, just in case Santa's watching.
Our Home Alone tee (available at Christmas)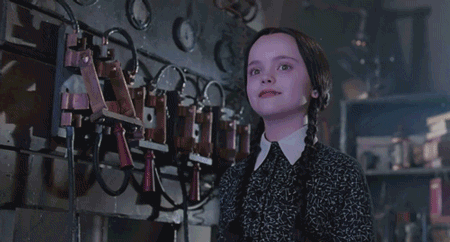 The Addams Family – 1991
Like Space Jam, The Addams Family (and its 1993 sequel for that matter) aren't exactly cinematic masterpieces, but they simply just warm our hearts. You can put this family classic on at any time, and you'll be flooded with memories and good vibes, which is what the 90s were all about.
 *BUY NOW – WEDNESDAY ADDAMS LIMITED EDITION TEE – £23.95 + FREE P&P
ALSO AVAILABLE AS A SWEAT OR AN A3/A2 PRINT
Terminator 2: Judgement Day – 1991
In 1991, Big Arnie starred in a sequel that completely terminated its predecessor. It's rare that a film packed with so much action and violence can also pack in an incredible, emotional story, whilst also gaining a wealth of praise from critics and audiences alike. Without question, Terminator 2 is the best action flick on the decade, and Arnie's best ever performance.
Luke's Arnie artwork
So, what are your favourite films from the 90s? Let us know by leaving a comment below or drop us a tweet @thebearhugco.