Top 10 Mothers in TV and Film
/
March 26th, 2017
/
There are currently 0 comments
Compiled & Written by the man himself 'Pepsi Lew 22' aka Lewis Hanson (Bearhug Brand Assistant) @pepsiLew22
Happy Mother's Day! We here at Bearhug HQ are celebrating by looking at some of our favourite on-screen matriarchs. Here (in no particular order) is our list of the Top 10 Mothers from TV and Film.
Leslie Knope – Parks and Recreation
Leslie Knope is an inspiration to us all. Whether it's her endless love for her friends, her unbelievable levels of dedication and hard work, or her hated of salad and affinity for breakfast foods, there is a part of Leslie's incredible personality that you're bound to relate to (it's certainly the latter for me). She somehow manages to be the hardest working person in politics, the greatest and most complimentary friend imaginable, ridiculously funny and charming, and all while looking after a set of triplets. The people of Pawnee may find her irritating at times, but as the great woman herself once said, "One person's annoying is another's inspiring and heroic."
*BUY HERE – Ron + Jean – The Worst – Limited Edition T-Shirt – ONLY £23.95 + FREE P&P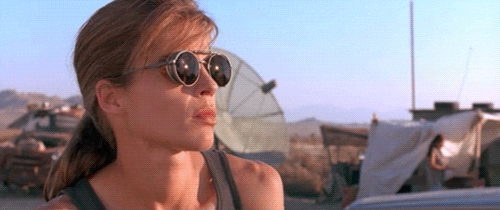 Sarah Connor – Terminator 2: Judgement Day
Not even Big Arnie can put this mother off trying to protect her son. Sarah is a hardened warrior who sacrifices everything to make sure her son's future is safe. She is the ultimate, badass, on-screen matriarch.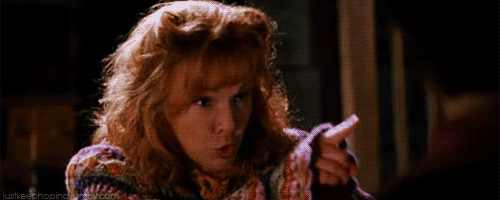 Molly Weasley – Harry Potter franchise
She knits the best personalised Christmas sweaters, she's loving and welcoming to anyone that enters her home, and is willing to fight and risk her life for her family without giving it a second thought. Mrs Weasley is seen to be the warmest, loveliest, and homeliest character throughout the Harry Potter films, but then surprised us all when she destroyed Bellatrix Lestrange in awesome fashion during the Battle of Hogwarts. Powerful, protective, and caring as can be, Molly Weasley is one of the best mothers in film history.
Mama Gump – Forrest Gump
Mama Gump did everything and anything she could to make sure little Forrest had the same opportunities as everyone else. She selflessly devoted her life to ensuring her son grew up with the many life lessons he needed to achieve more than anyone ever expected from him. Given the life he ended up having, it's fair to say that Mama Gump did a great job.
Andy's Mom – Toy Story
She gets him a Buzz Lightyear for his birthday, AND a puppy for Christmas. Legendddd.
Morticia Addams – The Addams Family
Despite naming one of her children "Pubert", Morticia Addams is a great mother. In both the 1990s films, Morticia puts aside her desires to seek out the dark forces and join their hellish crusade, and places the welfare of her family above everything else. She would go to any lengths to make sure her children grow up happy – slightly twisted, but happy.
 *BUY NOW – WEDNESDAY ADDAMS LIMITED EDITION TEE – £23.95 + FREE P&P
ALSO AVAILABLE AS A SWEAT OR AN A3/A2 PRINT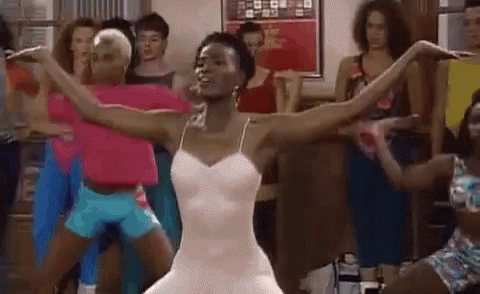 Vivian Banks – The Fresh Prince of Bel Air
Vivian Banks has a PHD, looks after her four children, and took the biggest child of them all, her nephew Will, in as one of her own. Oh, and she seems to have the ability to completely change her appearance into a completely different person.
Luke's fresh looking Will Smith artwork
June George – Mean Girls
She earns a place on this list because she's not a regular mom, she's a cool mom (did anyone else not realise that this is actually Amy Poehler?!).
Lois Wilkerson – Malcolm in the Middle
Five uncontrollably horrible sons, and a mild-mannered husband that turns out to be the lord of a meth empire (wait, am I getting this mixed up with another show), Lois from Malcolm in the Middle has more to deal with than any person ever should. Although she may spend 99% of the show screaming at them, Lois always reminds us that everything she does is for her family, and she just wants the best for them.
One of Lois' sons, Dewie, on a classic Bearhug tee.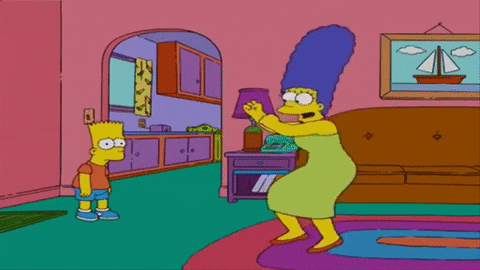 Marge Simpson – The Simpsons
Arguably the most recognisable mother in TV history, Marge Simpson certainly has to put up with a lot, given the fact that her husband is constantly switching jobs, and her son is the great El Barto. Despite what she goes through, Marge manages to keep her family together, and does it in effortless fashion.
Who are your favourite mothers from TV and film? Let us know in a comment below or drop us a tweet @thebearhugco.