THE DAILY HUG – DAY ONE / PENS & QUESTIONS…
WEDNESDAY 24.5.17 /  DAY ONE / It's a warm one…some would say T-Shirt weather…yeah? jokes, thats the last time we'll mention T-Shirts….jokes again, we'll be talking about them all the time.
@lukedixon –  Ok…so we're calling it the daily hug, but this is pure optimism – it could easily be 'the ever other day hug' – just depends on if we can get round to it! Here we'll cover everything & anything – from lunches through to our thoughts on world events…by world events we mean trending #'s. I've personally been pretty caught up in the progression of the brand & working on the day-to-day I've forgotten to get my thoughts & conversations out onto the interweb, this will hopefully work as therapy…free therapy. If you follow what we do, you'll noticed we've added loads of new designs & started to bring back some classic designs – this is us working towards bigger & better things. Over the next few months we'll be adding loads of new products, expanding the range…yurrrp, as in womens fits & the sizing options.
3…2….1 GO!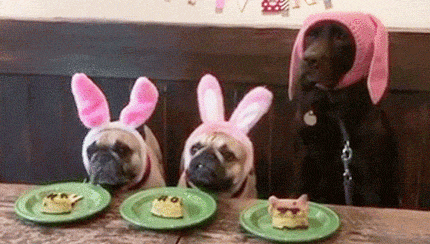 – Ask me a question, so I can answer it for the next Daily Hug! Submit your questions here – CONTACT FORM
I'll be answering them Tomorrow 25.5.17
To kick things off & beat the crowds…I tend to use unipin fineliners, loads of Japanese brush pens – which are in Japanese, so I forget or don't know who makes them. Popular brands include Zebra, Kuretake & Tombow – which can be bought from cultpens.com – shout out to Cult Pens…If youre reading this & fancy sending some freebies for the plug – Im here with open arms.
ARTWORK – This week Im working on wrapping up a few commissions, including the Giraffe head drawing – FOR ALL YOU GIRAFFE HEADS OUT THERE! I've also been working on a new wolf head for all you WOLF HEADSSS OUT THERE! So yeah just loads of animal heads. I'll be able to give a more in depth idea of what Im working on once Im able to – but for now, make sure you're following
TODAYS HQ TUNES
Two total contrasts, but I thought we could pull you up, get you pumped & then calm ye down & then go agin… We're putting together a playlist, which we'll share towards the end of the week – but these things take time, we need meetings & fights to decide the outcome.
THE MAIN MAN, Alex has been popping by the BEARHUG HQ for regular shots – these are some of the best from our recent shoot. He's wearing the long sleeve tee, perfect for those summer evenings & the rest of the day – because It's top draws & it can be worn anywhere…including weddings.
SOMETHING WE'RE EXCITED ABOUT / From @PepsiLew22
Last week, a trailer dropped for Netflix's newest original series, and we couldn't be more excited about it. From the creators of Orange is the New Black and Weeds, GLOW is based on the true story of an all-female wrestling promotion from the 1980s of the same name. The Gorgeous Ladies of Wrestling employed out-of-work actresses, attempted to train them in the art of wrestling, and threw them in front of the TV cameras, regardless of whether they were ready or not. Full of unique characters, sex, drugs, and hilarity, and a credible cast including Community's Alison Brie and 2007's very own Kate Nash of all people (yes, that Kate Nash, the one that had that one amazing tune), Netflix's newest offering is one you cannot miss.
(For more great Netflix shows you need to watch, check out our list of the Top 10 Shows to Binge-Watch on Netflix)
TOP SELLER THIS WEEK
Ok – so the sample sale always does well, so this is the big seller for the past few days. But as we're talking specific products It's Mr Thomas Shelby, he arrived back in stock last week with 15 other BEARHUG classics – still only £19.95 + FREE P&P! (We're good to you with that free postage & packaging.