Top 10 80s Movies
/
May 12th, 2017
/
There is currently 1 comment
By Bearhug Team member Lewis Hanson – @PepsiLew22
The 80s – what a decade! Super Mario, shoulder pads, Transformers, VHS, mix tapes, Nintendo, Reebok Pumps, Thriller, massive mobile phones, Hulk Hogan, acid wash jeans, Rubik's cube, leg warmers, MTV, neon, and most importantly, some damn good cinema. Obviously in such a fantastic 10 years of film, there are far too many gems to mention in just one list, so we're bound to miss off one of your treasured 80s films. Pop up your collars and perm your hair, here are our Top 10 80s Movies.
If the 80s are a bit too far back for your liking, we also have a list of the Top 10 90s Movies you can read here.
Ghostbusters – 1984
This 1984 classic is proof of why Bill Murray is an international treasure. The 2016 film of the same name however is proof of why reboots are never a good idea.
 *BUY NOW – GHOSTBUSTERS LIMITED EDITION TEE – £23.95 + FREE P&P
Planes, Trains and Automobiles – 1987
A personal favourite of mine, Planes, Trains and Automobiles may just be the most underappreciated film of the entire decade. The collective comedy geniuses of John Hughes (director of Home Alone, Ferris Bueller's Day Off, etc), Steve Martin, and the late John Candy came together to create a hilariously charming flick about the journey home from hell. At times it will make you laugh, at times it will make you cry, and at times the movie gets so 80s it almost hurts, but you will adore every minute of it.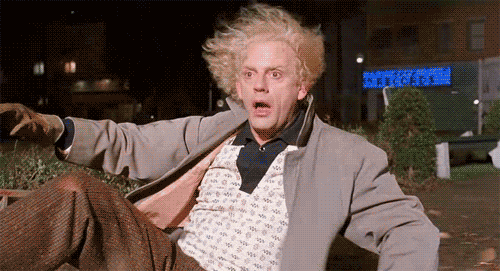 Back to the Future – 1985
Remember the scene where Marty tells Doc that Ronald Reagan is the president in 1985? Imagine if they made this film now and he had to explain who the current president is – Doc would probably have a heart attack.
As much as we'd like to hop in a Delorean, get it up to 88mph, and prevent that election from ever happening, we can't unfortunately (yet), but at least we can still enjoy this wonderful film. Many believe that Back to the Future has the perfect script, and its dialogue is even studied in screenwriting classes. They may have been wrong about the whole flying car thing, but everything else was flawless.
 *BUY NOW – MARTY MCFLY LIMITED EDITION PRINT– FROM £30 + FREE P&P

Rocky II – 1985
While Rocky IV is probably the most 80s film ever made, we've got to give the nod to Rocky II, when the title character finally got that big win over his rival, Apollo Creed. Adrian, he did it!
Luke's Rocky artwork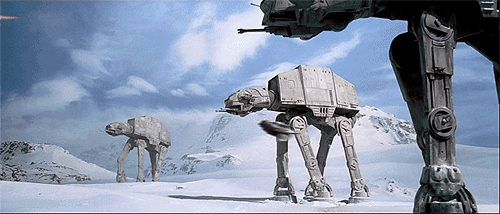 Star Wars Episode V: The Empire Strikes Back – 1980
Spoiler alert: Darth is Luke's dad.
*BUY NOW – CHEWIE LIMITED EDITION WHITE TEE – £23.95 + FREE P&P
ALSO AVAILABLE IN BLACK + GREY (£23.95) – OR AS A PRINT (FROM £30) 
Stand by Me – 1986
Combine Stephen King's storytelling with a beautiful soundtrack, a gorgeous Northwest American 1950s setting, and people being coated in semi-digested blueberry pie, and you've got the ingredients for one incredible movie. A personal favourite of Luke's, Stand by Me is a coming-of-age flick that will never get old.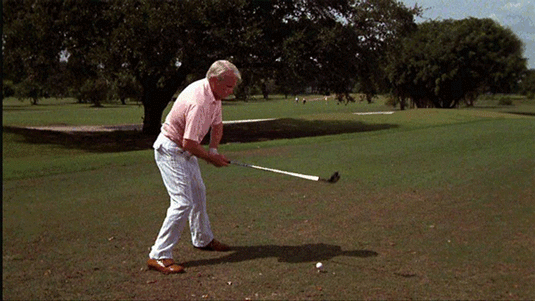 Caddyshack – 1980
How on Earth do you make a film about golf interesting?! Well, having comedy legends Chevy Chase and Rodney Dangerfield, as well as a young Bill Murray before he became an international treasure, certainly helps. Caddyshack was equal parts hilarious as ridiculous, and that's why we love it.
*BUY NOW – BILL MURRAY BEAR LIMITED EDITION TEE – £23.95 + FREE P&P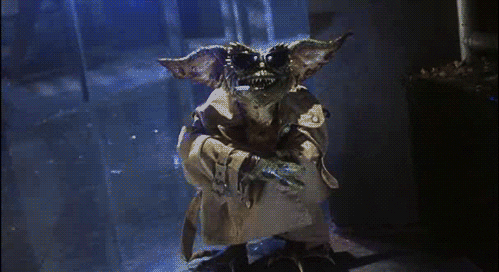 Gremlins – 1984
How did those little Mogwais know it was after midnight? When is the cut-off point for it being "after midnight"? If you think about it, it's always after midnight once the clock hits 00:01. And what about different time zones?! Despite absolutely nothing in this film making sense, it's full of fluffy little white things and nasty little green things, one of which explodes in a microwave, and it's a whole heap of 80s fun.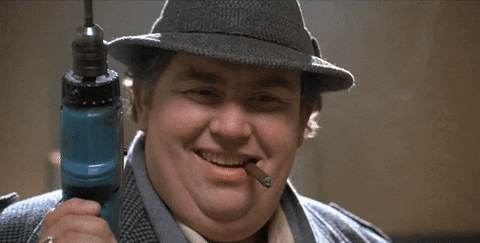 Uncle Buck – 1989
Another fantastic John Hughes and John Candy collaboration, Uncle Buck didn't quite get the recognition it deserved from critics upon release, but thankfully, it was a huge hit with audiences, and has since become a cult classic. Starring Candy in a standout starring role, and a very young Macaulay Culkin in his first major part, this family comedy is a must-watch for anyone.
Luke's homage to another great John Hughes and Macaulay Culkin film (available at Christmas)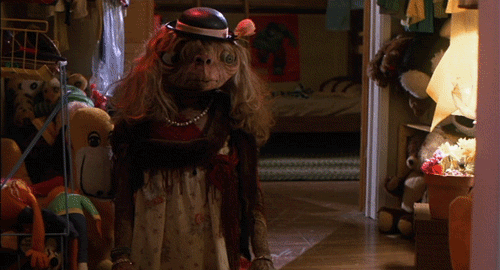 E.T. the Extra Terrestrial – 1982
E.T is one of the most popular family films of all time, and some of Steven Spielberg's greatest work. This little intergalactic goblin took over the entire world back in 1982, and his story became the highest grossing movie ever made at the time. As spectacular as the film was though, the less said about that Atari game, the better.
So, what are your favourite films from the 80s? Let us know by leaving a comment below or drop us a tweet @thebearhugco.