Top 10 Shows to Binge-Watch on Netflix
By Bearhug Team member Lewis Hanson – @PepsiLew22
Need a new series to lose weeks of your life to? Or maybe a new show to annoy all of your friends about? Or perhaps just something to put on in the background as you 'chill'? Well, we've got you covered. Here are the Top 10 Shows to Binge-Watch on Netflix.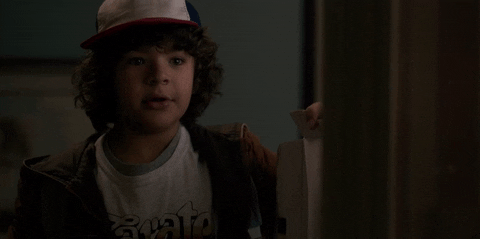 Stranger Things
Stranger Things is a Netflix original sci-fi drama set in the fictional town of Hawkins, Indiana where some…well…strange things start happening. Filled to the brim with 80s nostalgia, loveable characters, memorable quotes, supernatural forces, and suspense, this Netflix original will quickly earn a place in your heart, but not without giving you a little fright along the way.
 *BUY NOW – DUSTIN LIMITED EDITION RINGER T-SHIRT – £23.95 + FREE P&P
ALSO AVAILABLE – DUSTIN PRINT (FROM £20) – ELEVEN T SHIRT (£23.95)
It's Always Sunny in Philadelphia
With 11 series on Netflix UK (and more still to come), this fantastic FX show will probably take over your life. The gang have been involved in so many unbelievable adventures and sleazy schemes over the years that there hasn't been a single dip in quality. Highlights include the love story of Frank (played by international treasure Danny DeVito) and his treasured Rum Ham, the time the gang completely demolished a poor family's house (with good intentions obviously), and of course, the epic production of The Nightman Cometh. It will take you a while to indulge in all 134 episodes made so far, but trust me, it will be more than worth it.
Luke's Danny DeVito artwork
Arrested Development
This cult classic is one of those shows your friends will tell you that you NEED to watch, but you never get round to it. Well let me tell you, YOU NEED TO WATCH THIS! DO IT RIGHT NOW! It may take a little bit of time to get into, but once you're hooked, you won't be able to leave your sofa. It's one of those rare shows where every single character is comedy gold, and will leave you with endless amounts of quotes and gifs to annoy your friends with.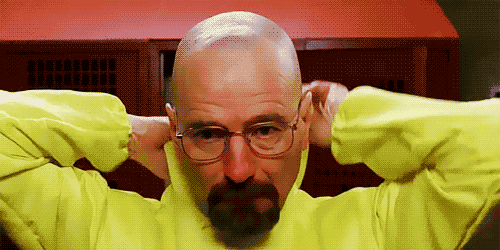 Breaking Bad
What many would say is the greatest TV series ever made, Breaking Bad is simply perfect. Visually stunning, exquisite writing, instantly iconic characters, priceless humour sprinkled throughout, multiple levels of depth in each character expertly portrayed by the stellar cast, and most importantly, it taught us all the difference between rocks and minerals (Jesus Christ, Marie!). If you haven't witnessed this epic for yourself yet, you are missing out on one of the greatest creations in television history.
 *BUY NOW – WALTER WHITE LIMITED EDITION T-SHIRT – £23.95 + FREE P&P
The Fresh Prince of Bel Air
NOW THIS IS A STORY ALL ABOUT HOW…a struggling rap artist on the verge of bankruptcy was cast in a family sitcom starring a fictionalised version of himself, which went on to be one of the most iconic and consistently entertaining shows of the 90s, and is now available to binge-watch on-demand until your heart's content……….YO, HOME TO BEL AIR!
*BUY NOW – FRESH PRINCE T-SHIRT – £23.95 + FREE UK P+P

House of Cards
Based on a British mini-series and a book, both of the same name, House of Cards was Netflix's first big jump into original, exclusive programming, and it certainly delivered. Kevin Spacey and Robin Wright lead the cast in this drama in superb fashion. House of Cards is political, cinematic, and utterly engrossing.
Luke's Frank Underwood artwork
Peaky Blinders
This big-budget BBC crime drama epic is set in post-First World War Birmingham, and centres around the Peaky Blinders gang, led by Thomas Shelby. Stylish, violent, and starring some of the best working actors in the world today, including Tom Hardy, you'll be binge-watching on one screen, and ordering a waistcoat and flat cap on another.
 *BUY NOW – THOMAS SHELBY LIMITED EDITION A2 AND A3 PRINT – FROM £30 + FREE P&P
Better Call Saul
It would have been easy just to lump this show alongside the series it spun-off from, Breaking Bad, but the origin story of Jimmy McGill is just too good to be denied its own spot on this list. This critically acclaimed drama follows the back-story of beloved character and former crook, Saul Goodman, before he adopted his nickname and before his dealings as Heisenberg's criminal lawyer. Vince Gilligan applies his signature brand of gripping story building which forces you to watch episode after episode because you simply can't wait to see what will happen next. With series 3 available now (which will see the arrival of Los Pollos Hermanos owner, Gus Fring), and two full seasons to feast upon, you'll have plenty of Saul's antics to binge upon.
Luke's Mike Ehrmantraut artwork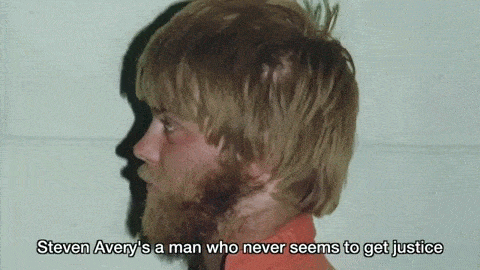 Making a Murderer
You'll start watching this crime documentary series with simple intentions of just wanting something interesting to view as you relax after a busy day, but by the end, you'll be up all night, your living room wall will be covered with evidence, post-it notes and conspiracy theories, your body will be more coffee than blood, and you'll be sending your CV over to MI5 because you're convinced you're the world's greatest detective. Binge on this show with caution.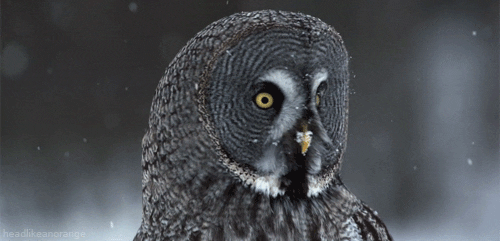 Planet Earth and Frozen Planet
Who doesn't love David Attenborough documentaries? Shows like Planet Earth and Frozen Planet have been the inspiration for many of Luke's animal drawings, including the Lobo Wolf and the Snow Leopard, so The Bearhug Co owes a lot to this TV legend. Sir David's lovely, homely voice narrates these stunning documentations of the beautiful world we live in, and nobody does it better.*BUY NOW – DAVID ATTENBOROUGH T-SHIRT – £23.95 + FREE UK P+P