Top 10 90s TV Shows
/
June 16th, 2017
/
There are currently 0 comments
The 90s – what a decade! Tamagotchis, flannels, Gameboys, Beanie Babies, pagers, Brit Pop, centre-partings, Ninja Turtles, Grunge, Hypercolour tees, people dressed like they were more denim than man, baggy clothes, Tupac and Biggie, sweaters tied round the waist, and most importantly, some damn good television. Obviously in such a fantastic 10 years of TV, there are far too many gems to mention in just one list, so we're bound to miss off one of your treasured 90s show, but here are 10 of our favourites.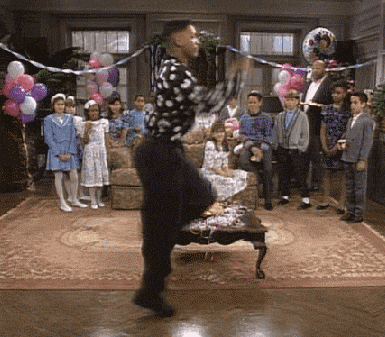 The Fresh Prince of Bel Air – 1990 – 1996
TV in the 90s started out in the freshest way possible, and all thanks to a teenager from Philadelphia getting into a little fight on a basketball court. Hilarious, family-friendly, and at times, extremely touching, The Fresh Prince of Bel Air is still shown regularly today, and for very good reason. The theme song alone is worth tuning in for.
*BUY NOW – FRESH PRINCE T-SHIRT – ONLY £22.95 + FREE UK P+P*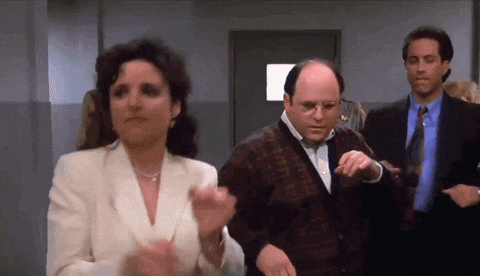 Seinfeld – 1989-1998
What many herald as the greatest sitcom ever made, Seinfeld change television forever. The show was brilliantly unpredictable, and 100% about trying to make you laugh – there was no moral message, no lessons to be learnt, just pure humour. Larger-than-life, yet still totally relatable, every character was comedy gold, but none more so than George Constanza (Luke's personal style icon).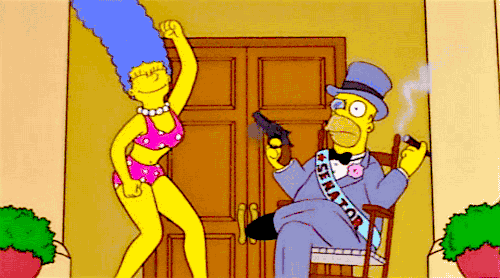 The Simpsons – 1989 – Present
No TV show could compare to The Simpsons during its heyday in the 1990s. Appealing to audiences of all ages, this animated masterpiece was simply flawless during this decade, and although it isn't quite up to the standard it used to be, it's still going strong to this day. Personally, because of it's memorable, beloved characters, incredible writing, constant laugh-out-loud moments, and that people of all ages can enjoy it, I would argue that The Simpsons has to be the greatest show of all time.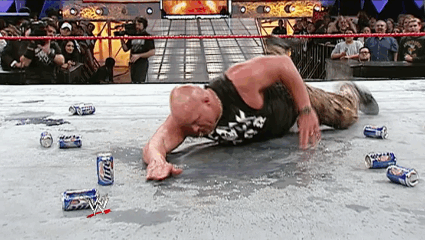 WCW Monday Nitro/WWF Monday Night Raw
Back in the 90s, wrestling was on fire. You couldn't go anywhere without seeing an Austin 3:16 shirt or an NWO tee. Everyone loved it, even your nan (her favourite was Val Venis, go ask her). At the start of the decade, it was cartoonish and colourful, but by the end, the grittiness and grunge of the 90s had taken over, and wrestling was suddenly full of attitude.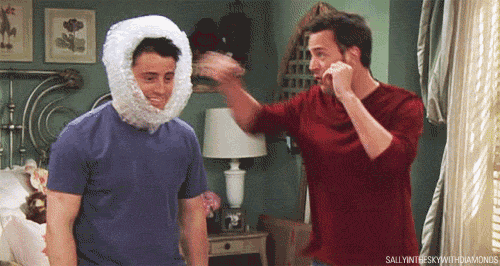 Friends – 1994-2004
What can be said about this juggernaut of a success that hasn't already been said? Friends was the most popular sitcom of the 90s, set fashion trends around the world, and still gets shown on TV daily to this day. Hopefully, one day we will get that reunion we've all been waiting over a decade for.
*BUY IT NOW – M.A.T.E.S T-SHIRT – ONLY £23.95*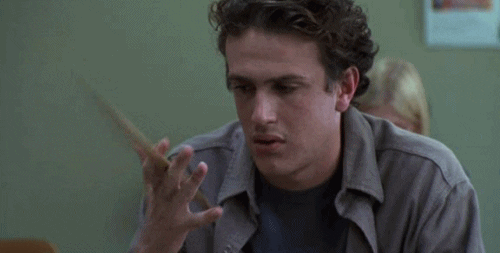 Freaks and Geeks – 1999 – 2000
Cult high school drama Freaks and Geeks was the launching pad for the likes of James Franco, Jason Segel, and Seth Rogen, and has since become a bit of a cult classic. In just 18 episodes, Freaks and Geeks managed to become the most realistic, relatable and entertaining teen drama of the decade.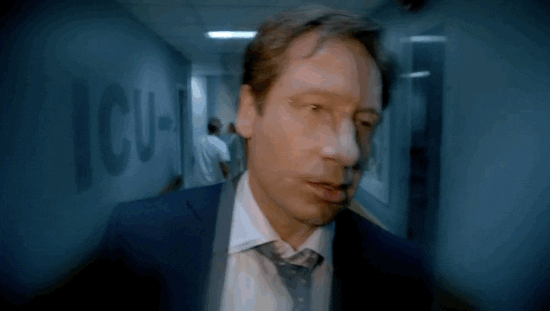 The X-Files – 1993 -2002
The X-Files still remains an icon of both the sci-fi genre and the decade it spawned from. A believer in the supernatural teamed with a natural skeptic, together attempting to explain cases that have been left unsolved by the FBI. Aliens, mystery, and even a bit of romance, this 90s classic has something for everyone.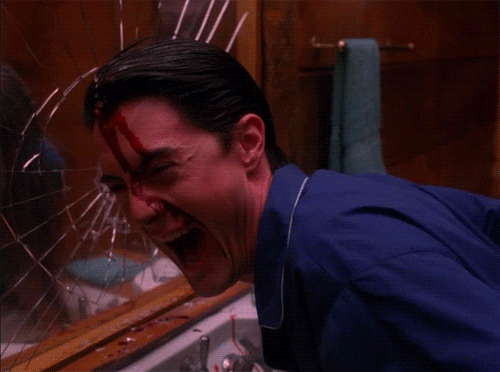 Twin Peaks – 1990 – 1991
If you need an idea of how weird this show is, there's a character that holds and caresses a log like a baby, talks to it regularly, and thinks it talks back to her. Filled to the brim with a ridiculous amount of coffee, self-aware corniness, romance, frightening imagery, and just general strangeness, Twin Peaks is one of the most unique TV shows ever made, and with a new series finally back on our screens, what better time than now than to watch (or rewatch) this cult hit. I'm Alan Partridge – 1997 – 2003
Possibly the most quotable show of the decade, I'm Alan Partridge is as good as British comedy gets. We watch as Alan attempts to rebuild his quickly declining life and career from the comfort of the hotel he's living at. In the first series, we learn many things, including that Alan's favourite Beatles album is "The Best of The Beatles", the many incredible sounding TV shows that Alan has cooking up in his brain, including "Yachting Mishaps" and "Monkey Tennis", and that apparently Annie Lenox is a "beautiful blonde man with a lovely voice." There's still one thing we never learnt though – what was in that draw?…
Frasier – 1993 – 2004
No show mixed highbrow and lowbrow humour like Frasier. Dr Frasier Crane was arguably the most popular character in long-running sitcom, Cheers, and his popularity to lead to him having one of the greatest spin-off shows ever full of wit and emotion. Oh, and Eddie the dog was really cute too.